Let's shop, support, and show up for our friends and neighbors.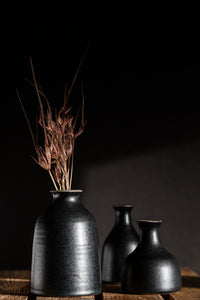 Art Festivals and Markets
Discover brand-new pieces, one-of-a-kind designs, and functional art for all spaces.
November 5 - 10am - 3pm
November - January
November 8 - January 5
November 11 - 9am - 12pm
The Craftery Market - Perkasie PA
November 18 - 10am - 4pm
November 25 - January
November 25 - 11am -3pm
November 25 and 26 - 10am - 2pm
December 2 and 3 - 10am - 4pm
Hortulus European Christmas Market
December 2 - 10am - 4pm
About the work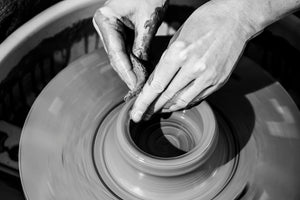 Maker
I started making pottery as a way to take a break from technology. Having a career as a photographer, I spend more time at a computer than I ever imagined. Working with clay has been a welcome change. Slow speeds and lots of patience are required with this medium plus it's just fun getting my hands dirty. 
My work has a simple, timeless quality. The pieces are designed to stand alone, to be mixed with each other or to complement other works in your collection. Making pottery has been so enjoyable to me, I would love to share it with you! Please use and enjoy in your daily life.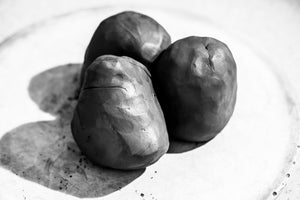 Materials
All work is made from brown stoneware clay fired at high temperatures and finished with quality commercial glazes.
Work can be used in the microwave and dishwasher but hand washing is recommended.
Pottery is made in small batches and is wheel thrown and/or crafted by hand. Due to the handmade nature of the work, each piece has its own character in form and variations in glaze.